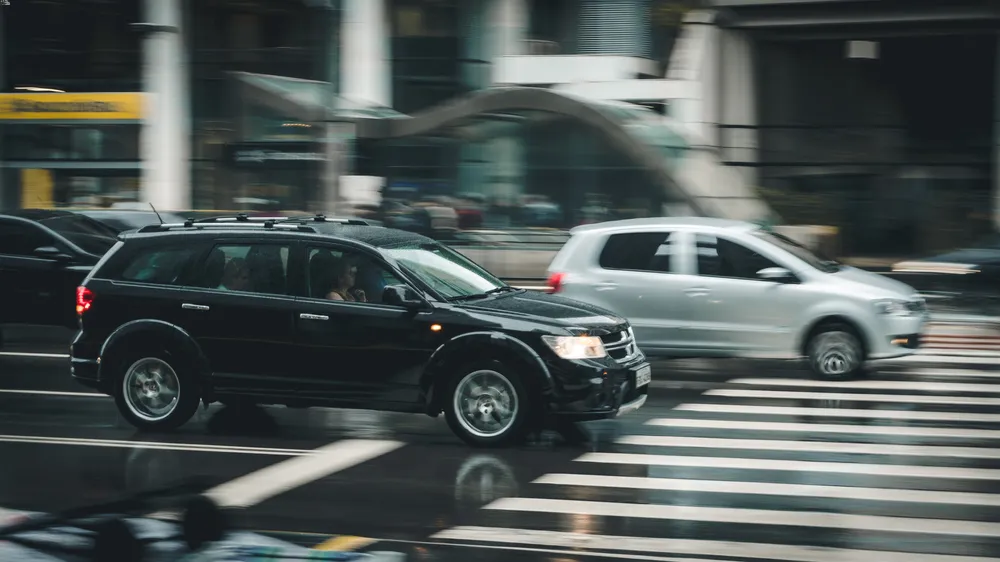 Car accidents happen in the blink of an eye, and when we least expect them.
None of us ever expect to find ourselves involved in an auto collision, but when it happens, many of us are left reeling in the wake of such a traumatic experience.
If you suffered injuries in a car accident due to another driver's negligent or reckless conduct, you may wonder what you can expect to recover from their insurance company.
Your damages may be high, and you may wonder, What is the minimum auto insurance coverage in California?
Read on to learn more about minimum car insurance requirements in California and other coverage options to provide you with additional protection in an accident. 
Is Minimum Auto Insurance Coverage Required in California?
Before getting on the road, all drivers must satisfy the California minimum car insurance requirements. These requirements include the following: 
Bodily injury liability insurance of $15,000 per person,
Bodily injury liability insurance of $30,000 per accident, and
Property damage liability insurance of $5,000 per accident.
Bodily injury liability insurance pays for your medical expenses if another driver is liable for an accident.
Property damage liability insurance repairs the damage to your vehicle if another driver is responsible for causing a collision.
In most situations, these minimum coverage amounts rarely cover the extent of your medical expenses and damages. You still have a right to recover the total value of your losses.
In these situations, your attorney may advise you to pursue a personal injury lawsuit against the driver to recover the difference. 
What Is the Protect California Drivers Act?
The Protect California Drivers Act becomes effective January 1, 2025, and increases the minimum coverage amounts to the following limits:
$30,000 for physical injury or death for one person,
$60,000 for bodily injury or death for two or more people,
$15,000 in property damage coverage.
These increased limits are in effect from January 1, 2035, and at that time rise again to the following amounts:
$50,000 for physical injury or death for a victim,
$100,000 for bodily injury or death for two or more victims,
$25,000 for property damage.
The act aims to protect California drivers, especially drivers of lower income status, from being overwhelmed by debt in the unfortunate event they are victims in a car accident.
Other Types of Auto Insurance
While the above coverage amounts are required, many drivers also opt to purchase other auto insurance forms to add to their policy. These coverage plans include the following:
Comprehensive and collision. Collision insurance coverage pays for damage to your car when it suffers damage in a crash. Comprehensive coverage is typically not tied to an accident but pays for damage to your vehicle resulting from vandalism, theft, or damage from natural disasters.
Uninsured and underinsured coverage. If you are hit by a driver who is underinsured or uninsured, this coverage pays for your medical bills and auto repairs. There are typically two types of uninsured and underinsured coverage covering bodily injury and property damage.
Medical payments. Your auto insurance company may pay for reasonable and necessary medical bills you suffer in a collision, regardless of fault. Coverage usually starts at $1,000 per person and increases incrementally by $1,000.
While minimum car insurance requirements in California don't force drivers to purchase additional coverage, it's always a good idea to consider whether these plans may benefit you and your family.
Car accidents can never be predicted and these coverage plans provide some added security in those unforeseeable scenarios. 
Contact Us
If you suffered severe injuries in a car accident, an experienced San Francisco personal injury attorney like Chuck Geerhart makes all the difference.
His decades of experience as a personal injury attorney results in millions of dollars in settlements and judgments for clients in all personal injury cases. Chuck Geerhart maintains an impeccable reputation in the community as one of the finest trial lawyers in California.
Choosing our firm means choosing personal attention from start to finish. From catastrophic injury to product liability to wrongful death cases, Chuck Geerhart is a skillful negotiator but has also tried 16 cases to a jury verdict.
We work hard to get you the compensation you deserve when you need it the most. Contact us today by phone or email to learn more about how we can help you!